i'm back! :) i just finished all of my final exams a few days a ago...and i'm finally free! i'm super excited for next month because i'm going to make at least 4 birthday cards for some boys and girls ;) and one wedding card, which i never made before..so that's going to be interesting. anyways, here's card number 1!
i started out with a plain card that i bought from Michaels Craft Store, of course =) and i covered the "thank you" and added some sparkles here and there.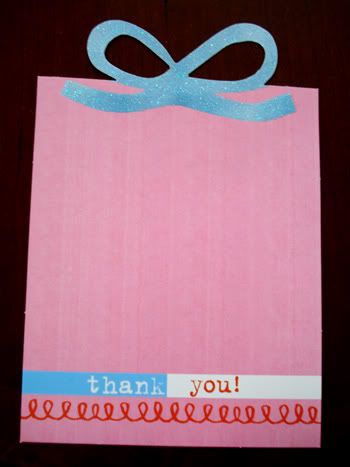 and here it is!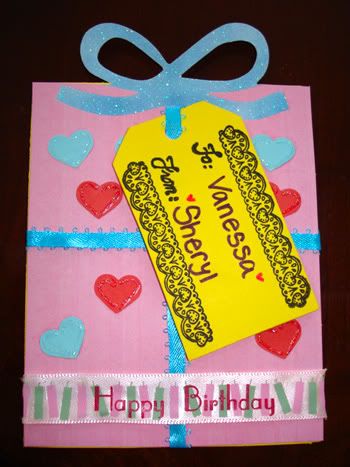 i even decorated the envelope with stamps!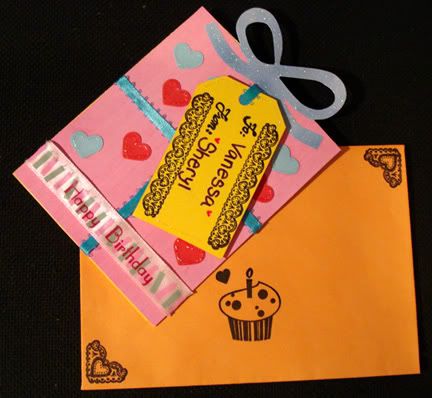 ...i shouldn't post this because i haven't given it to her yet o_O so i hope she's not reading it. lol