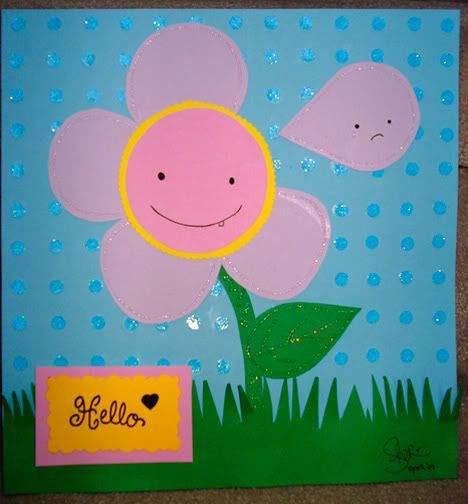 the weather is kinda wacky here, but i hope spring is coming soon! i can't wait to start wearing my sunglasses, shorts, tanks...i'm drooling.
i was playing around with the stamps and i must say...it's really easy to use and quite fun. plus, the cleaning part wasn't that bad. the ink comes right off.
don't you just love that face? heheh
ps- i decided to use a template for my layout. it's way too hard to do it by myself (= it looks better this way anyways. enjoy!